We do not endorse the products or services advertised above.
They are provided by the host to make this service free.

---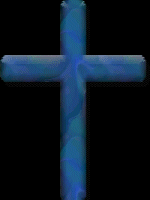 Welcome Friends!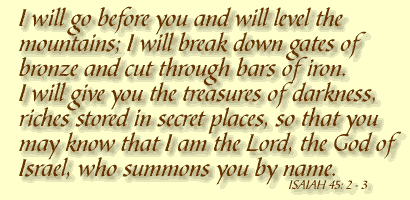 At Paseo Community Church our future is bright with promise. The text in the box above is from the Bible (Isaiah 45:2-3) and reminds us that God will go before us if we commit to following Him. We have seen the rich blessings God gives to those who follow Him.
This text also tells us that God knows us by name. He is so intimately involved in our world that He knows who we are and desires to lead us into a life of grace and blessing. The work of Paseo Community Church is to help people discover this life of grace and blessing and to join a community of faith that helps us know and love God as he knows and loves us.
Paseo Community Church has an exciting mission and wishes to share their blessings with you. As the pastor, I have been excited about what God has done and look with anticipation to what He is going to be doing in the future. We would love to have you join us in this great mission.
Rejoicing Always,
Merle Bierma, pastor


"Setting people free to know and love God and each other"
Worship
390 North Lantana St.
in the Paseo Camarillo Cinema
Sunday - 9:00 AM
(Nursery provided in the Ministry Center)

Ministry Center
300 North Lantana St. Suites 37 & 38
Camarillo, CA 93010

Phone
(805)-987-5437


E-mail
Merle Bierma

Learn More About Us
(and some other stuff)

Music
Then you will know the truth, and the truth will set you free.
John 8:32

Safe Web Search
Search the whole Web safely, without
running into unwholesome material. a service of


Who Are We? | The Body | CRC | Links | Music | Resources